About Me!

" The mediocre teacher tells. The good teacher explains. The superior teacher demonstrates. The great teacher inspires." ~William Arthur Ward
I grew up in Akron, Indiana
with my mom Lori, dad Steve,
and little sisters Jessica and Jaclyn. I graduated from
Tippecanoe Valley High School.
My family is very important to me.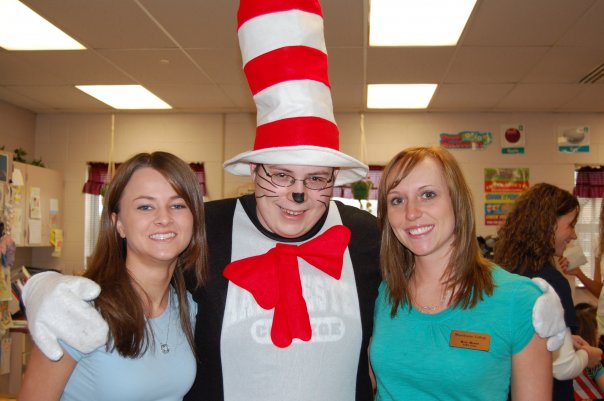 This is a picture of a few of my fellow future educators and myself participating in the Read Across America Day at Manchester Elementary School in 2008!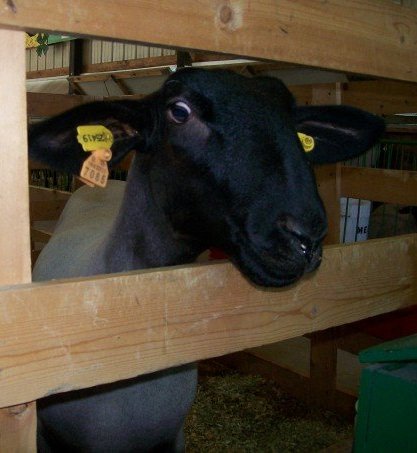 This is a picture of a show lamb that Jaclyn showed during the 2007 Fulton County Fair! Showing sheep is a passion of mine that I plan on continuing for a long time!
I love the outdoors!
In my free time you can find me outside!
I love to raise and show club lambs!
I also love to camp with my family, play golf, ride horses, spend time with my friends and family, and enjoy cookouts!
Other activities I love are visiting fairs across Indiana, and fishing in a family friend's pond!.
Some of my favorite things:
food: Steak and Mashed Potatoes!
book: The Notebook by Nickolas Sparks
music: Country and Old Rock
animal: Sheep
sports team: The Indianapolis Colts and the Green Bay Packers
movie: How to Lose a Guy in Ten Days
Season: Summer
Education
High school: Tippecanoe Valley High School
Graduated in 2005
I graduated in the top ten percent of my class with an Academic Honors Diploma.
I was involved in: Varsity Girls Golf, FFA, National Honors Society, Livestock Judging Team. I was a ten year 4-H member in 2005. I was a member on the Fulton County Sheep and Dog Committees. I was also a 4-H leader.
College: Manchester College
Major: Elementary Education with a Bachelor of Arts
Minor: TESOL
Class of 2009
While at Manchester College, I have been a member of the Student Educator Association. I have worked as a reading coach through the Indiana Reading Corps program for three going on four years. I have also observed many professional teachers at work and completed many difficult courses which will benefit me when the time comes for me to teach in my own classroom.