Pictures
Here are some pictures of me in action with my peers and students.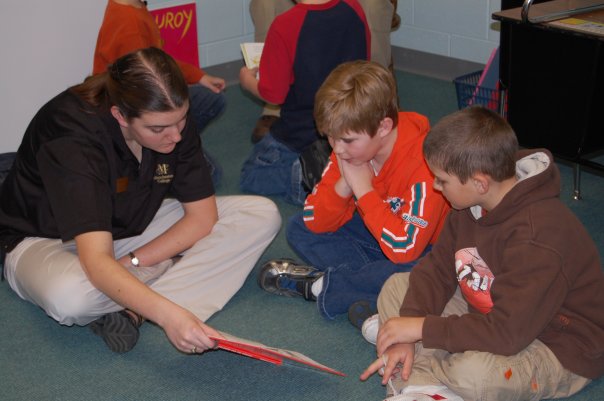 Left: During Methods Block we went on a walking tour of North
Manchester. This is an activity to help students learn about the
community that they live in.
Above: Reading Dr. Seuss books with students at
Read Across America Day.
Pictures By: Professor Heather Schilling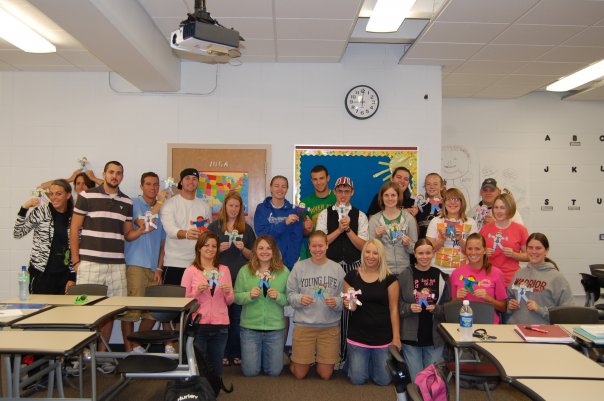 We created "Flat Stanley's" to send around the United States and possibly the world.
This is an activity that we could do with our own students.
Picture By: Professor Heather Schilling