Work Experience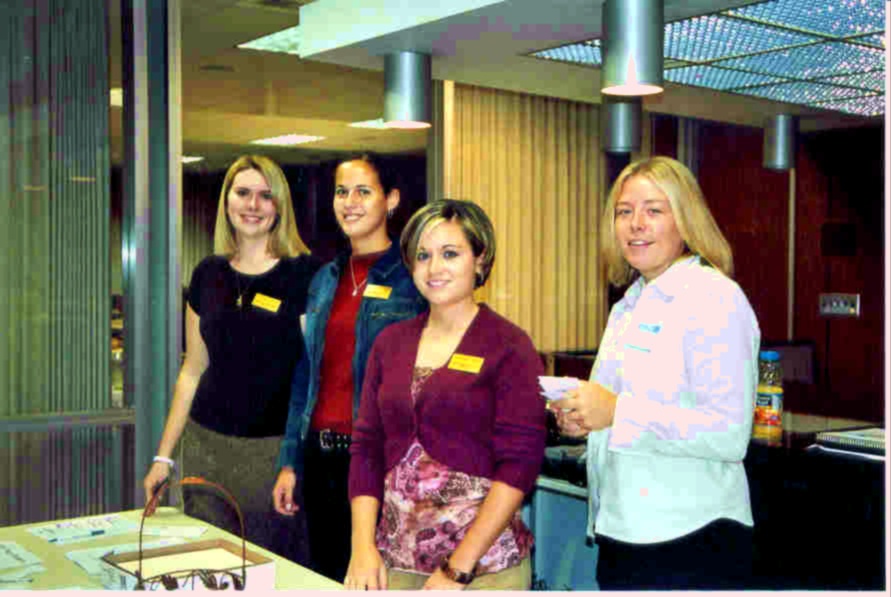 Indiana Reading Corps
2003-2004 -- I worked with two elementary school students, tutoring them in reading to help increase their ability, comprehension, and confidence levels.
Student Tutoring Experiences
I have tutored through many of my Education and English courses. I believe that everyone has a right to learn and deserves every chance to succeed. Tutoring has given me much one-on-one experience with students at all levels.

Baron Buddies -- My junior and senior years in high school I worked with middle school students before school 3 times a week.
Helping to Coach DeKalb High School's women's soccer team
Coaching Soccer Camps/Teams
Throughout the years I have helped to coach many soccer camps. Summer camps for young soccer players help me to gain experience working with young athletes on keeping control of large groups, organizational skills, and planning activities/events for large groups of people that must maintain interest levels for extended periods of time.

2004-2005 -- I coached two soccer teams for high school girls. We worked on many aspects of the game and it taught me much about the administrative responsibilities of being a head coach.
Volunteer Experience
Library -- I have volunteered for many year at my hometown library. I have helped with a complete inventory of books, summer programs for kids, and basic shelving. This experience has taught me my way around libraries and done nothing but allow my love of literature to grow.

Joe Scruggs concert -- This was a concert for young children sponsored by MC. I volunteered as a part of SEA to help entertain children with basic activities, such as creating turkey puppets and reading stories aloud, before the concert started.