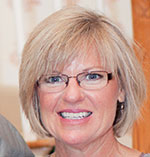 Marcie L. Coulter-Kern, Ph.D.
Professor
Department of Psychology
Manchester University
604 E. College Avenue
North Manchester, Indiana 46962
Email: mlcoulter-kern@manchester.edu
Office: 260.982.5944
Fax: 260.901.8069
Educational Psychology Lab
The Educational Psychology Lab, directed by Dr. Coulter-Kern, produces 5-10 undergraduate research projects each spring.
These projects are presented at a variety of regional undergraduate research conferences.
Below are a number of examples of 2012-2013 projects generated by Manchester University undergraduates working in the Educational Psychology Lab.
Derek Jones & Andrew Kurtz (2013, April). Reasons Why Students Return to College: A Qualitative Analysis. Paper or poster presented at the 14th Annual Student Research Symposium, Bluffton, Ohio, The Annual Student Research Symposium, North Manchester, Indiana, and The 24nd Annual URC Butler University Undergraduate Research Conference, Indianapolis, Indiana. PDF

Ashley Landrum, Louise Magiera, & John McCall (2013, April). Parental Involvement and College Student Academic Success. Paper or poster presented at the 14th
Annual Student Research Symposium, Bluffton, Ohio, The 15th Annual Student Research Symposium, North Manchester, Indiana, and The 24nd Annual URC Butler University Undergraduate Research Conference, Indianapolis, Indiana. PDF

Jessica Bostic & Ashlea Koehl (2013, April). The Effects of Vocal Cue-Training on Lie Detection. Paper or poster presented at the 14th Annual Student Research Symposium, Bluffton, Ohio, The 15th Annual Student Research Symposium, North Manchester, Indiana, and The 24nd Annual URC Butler University Undergraduate Research Conference, Indianapolis, Indiana. PDF
Family