About Heather Schilling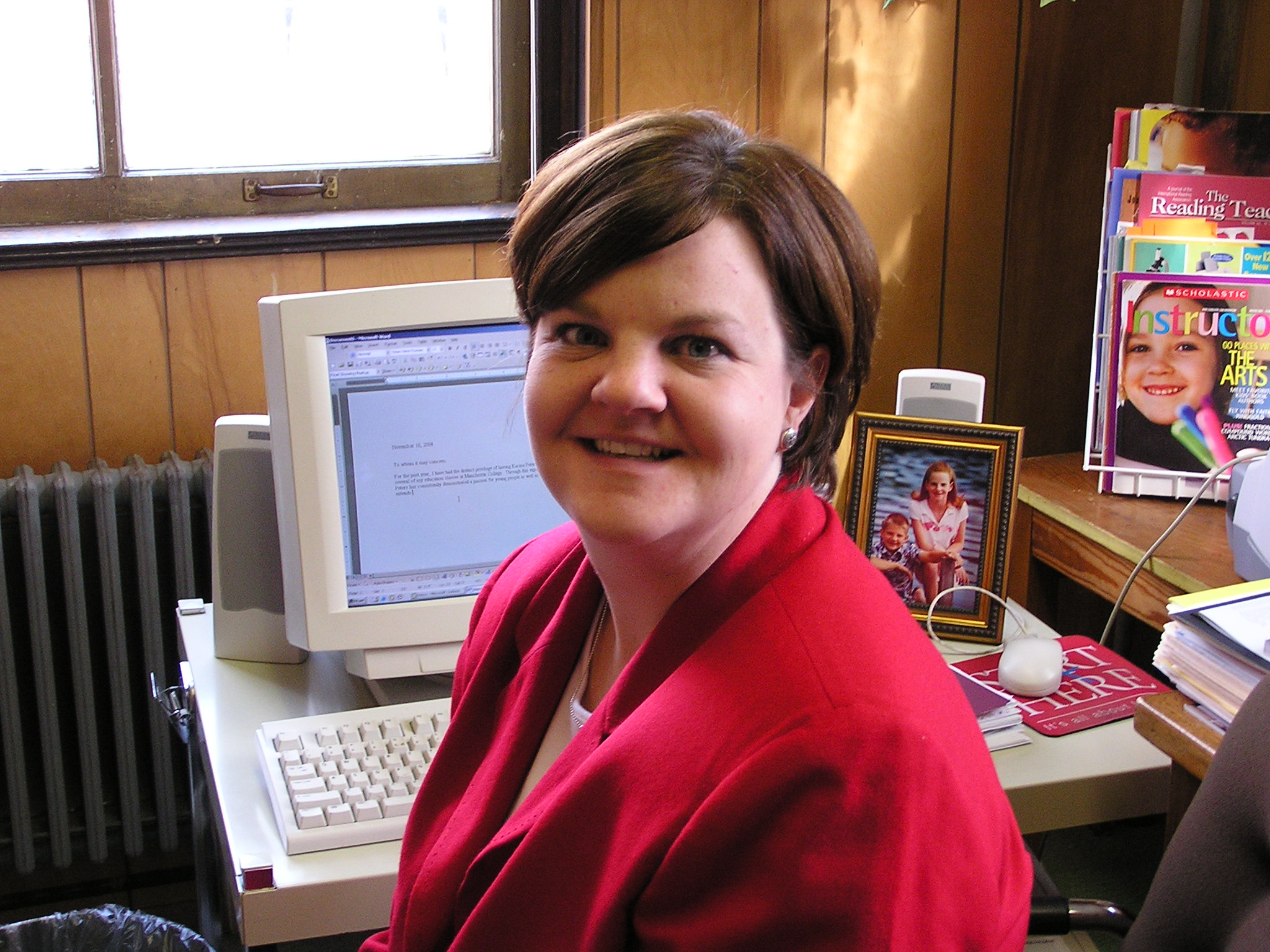 At home in my office in the Administration Building
Manchester College
CONTACT INFORMATION
Email haschilling@manchester.edu
Snail mail: Heather Schilling
Manchester College Education Department
604 East College Avenue
North Manchester, IN 46962
Phone: 260-982-5265
PERSONAL
Married on May 30, 1987, to Brian Schilling, a production manager at Pike Lumber in Akron, IN, Heather has two children. Elizabeth Anne is 12 and will be a 7th grader at Manchester Junior-Senior High School. Lucas Konrad is 9 and will be a 3rd grader at Manchester Elementary School. The family lives on Brian's family homestead that has been in the Schilling family since 1854. Over the past six years, the family has renovated the home that had been empty for nearly twenty years. They are currently working on siding the second barn. In their spare time, they enjoy vacationing in Wisconsin and participating in the children's many extra curricular events.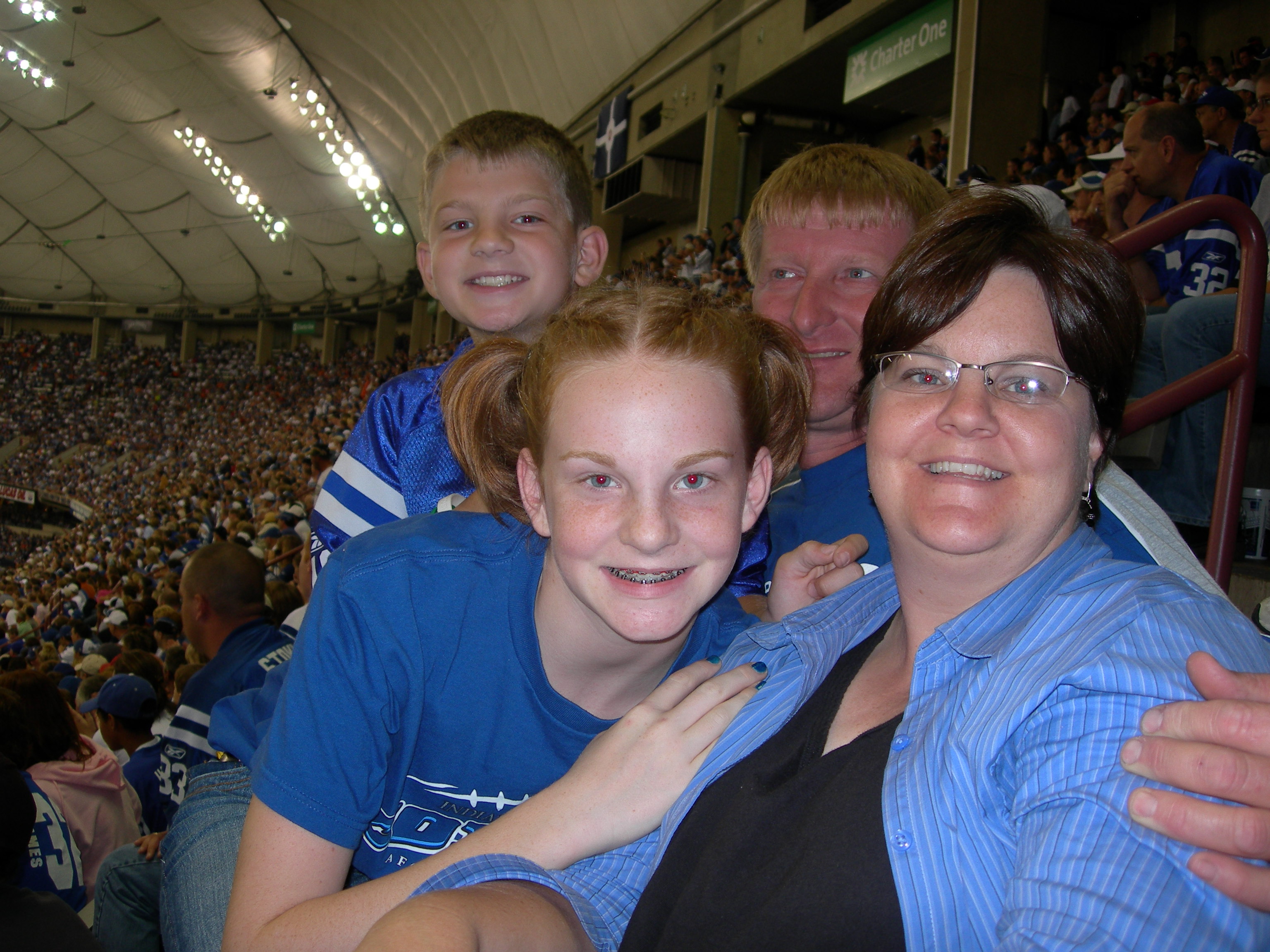 Taking in the Colts - October 2005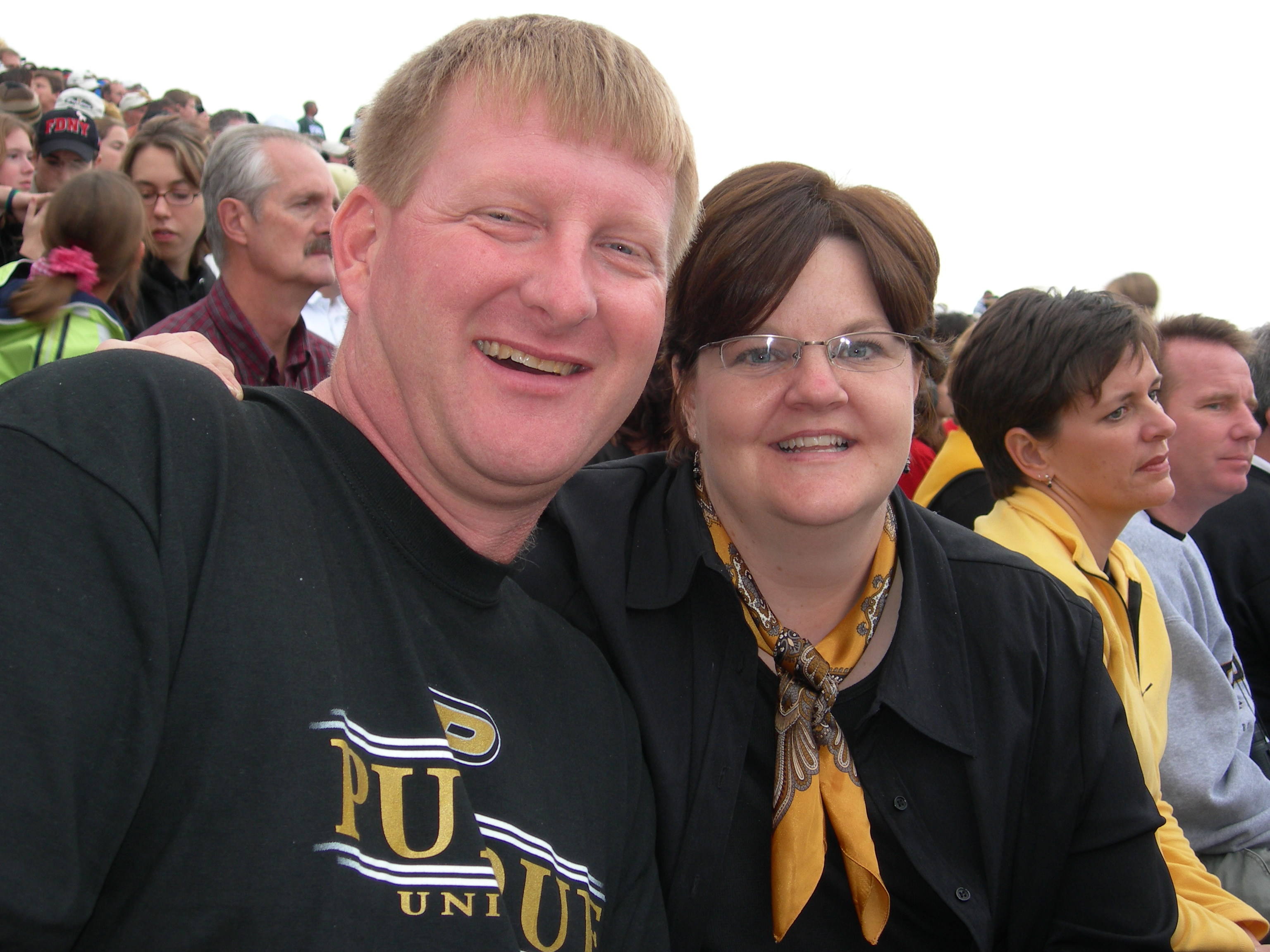 Watching the Boilermakers beat Michigan State!
EDUCATION
1985 Graduated from Manchester High School, North Manchester, IN
1990 Graduated with a BA in Secondary Education from Manchester College
North Manchester, IN - Majors: English and social studies
1998 Graduated with an MA in Secondary Administration from IPFW
Fort Wayne, IN
Current - Working on a doctorate at Ball State University, Muncie, IN
Primary area: Reading Cognates: Elementary Education and
Educational Technology
CAREER
1990 - 2002 Whitko High School, South Whitley, IN
English and history teacher
2003- current Manchester College, North Manchester, IN
Education instructor